Castleknock Hotel
22 Bar & Restaurant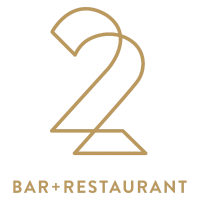 Our dishes at the casual 22 Bar & Restaurant are influenced by the cuisine of southern Italy and Sicily, but with our own Castleknock twist. The style of cooking is quite simple, trattoria-style with emphasis on the ingredients and their flavour having prominence on the plate. Relaxing and sharing are part and parcel of the enjoyment of food, and that's how we want you to enjoy our offering, Bon Appetit.
All hotel guests staying on packages that include dinner can avail of our Dinner Inclusive menu.
View our standard 22 Bar & Restaurant Menu, Vegan Menu and Kid's Menu.
Reserve a Table for 22 Bar & Restaurant below.