Earth and Vine Restaurant
Castleknock Hotel
Earth and Vine Restaurant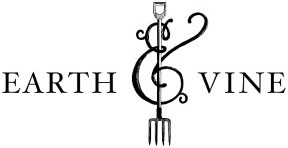 How long has it been since you indulged over a romantic dinner for two? We've shared our mouth-watering menu from our exclusive Italian night so you can recreate and enjoy dinner for two.
Italian Night Menu: Click Here
Italian Night Recipe: Click Here
Italian Night Recipe Cards: Click Here
At Earth & Vine, our philosophy is simple. We want our dishes to be the best expression of the wonderful ingredients that we find right here on this Island. We've forged great relationships with some of Ireland's best artisan producers and are proud to call them our friends.
From right on our doorstep in North Dublin, to the rich arable fields of Wicklow and Wexford we ensure that only the finest fresh produce is chosen. We take these traditional ingredients and cook them in a contemporary style, letting their true flavours shine through, bringing you a truly Irish artisan food experience. We've also curated a list of exclusive Irish spirits and beers - we'd love to share our recommendations with you.
To view, our sample menus Click Here.
For bookings please call 01 640 6300 or email: restaurant@castleknockhotel.ie