Castleknock Hotel
Senior Team
Meet the Senior Team at Castleknock Hotel – the visionary leaders behind our commitment to exceptional hospitality.
Guy Thompson
---
Hotel Director at Castleknock Hotel & Killashee Hotel
Starting Date - September 2008
Job Outline

Overall responsibility for the financial performance, strategy and development of all aspects of the hotel. I work very closely with the Senior Team on a daily basis to ensure we continually develop our standards, product offering, re-investment in the hotel, staff welfare and development of our team members. I report to the CEO on a weekly basis on the performance of both Castleknck Hotel & Killashee Hotel, making presentations to the Board of Directors from time to time. I also spend as much time as I can on the floor talking to the guests and our staff when I am not caught up in meetings!

My path to my current role

I started as a Kitchen Porter at 16, went to college for 5 years and completed a National Diploma, Higher National Diploma and Degree in Hotel Business Management. I worked in lower and middle management roles around the Uk and was Deputy General Manager of 120-bedroom resort property for Principal Hotels and running specific projects for the Operations Director in other properties before I moved to Ireland 22 years ago. I worked for Masterchefs for 6 years before joining FBD Hotels as GM of Temple Bar Hotel and then moved to GM of Castleknock. I ran both properties for 3 years before we sold Temple Bar. I started my current position as Hotel Director of Castleknock Hotel & Killashee Hotel in June 2022.

What I like most about my job

That every day is different, and I love the buzz of the hotel particularly when we are busy! I really enjoy working with the team in the hotel - we really have an amazing group of Managers and Staff and we all look out for each other and have fun at work whilst all working very hard!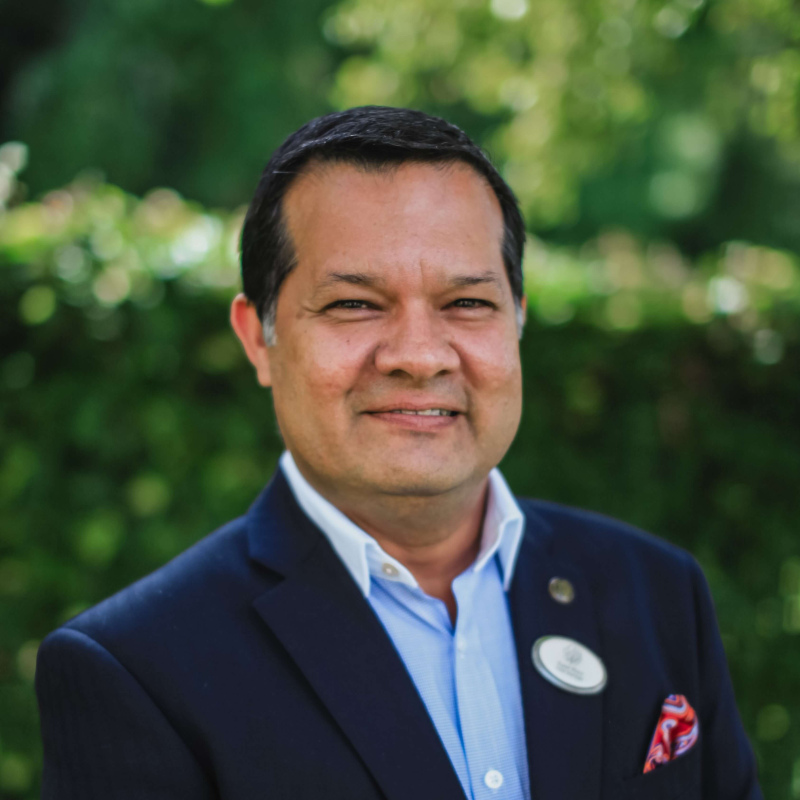 Syed Rizvi
---
Hotel Manager
Starting Date - August 2019
Job Outline

Responsible for all aspects of day-to-day operational running of the Hotel, working and mentoring managers to achieve all set targets, assisting HR in training and development of our team, manage all costs, improve and introduce new standards, introducing new concepts and importantly making sure all internal and external customers are happy with the offering.

My path to my current role

I Studied in Shannon College of Hotel Management and worked in Nuremore Hotel during my training. On completion of my college, I worked in all areas of Hotel departments and since graduating I have worked in different roles in 4 and 5 star hotels including Fitzpartick Castle, The Gibson and Intercontinental Hotel. O joined Castleknock Hotel in August 2019.

What I like most about my job

Ensuring excellent guest experience. Motivating and building strong teams throughout the Hotel. I enjoy introducing new concepts and standards in our everchanging hospitality iundustry. What I like most is working with passionate and highly motivated teams.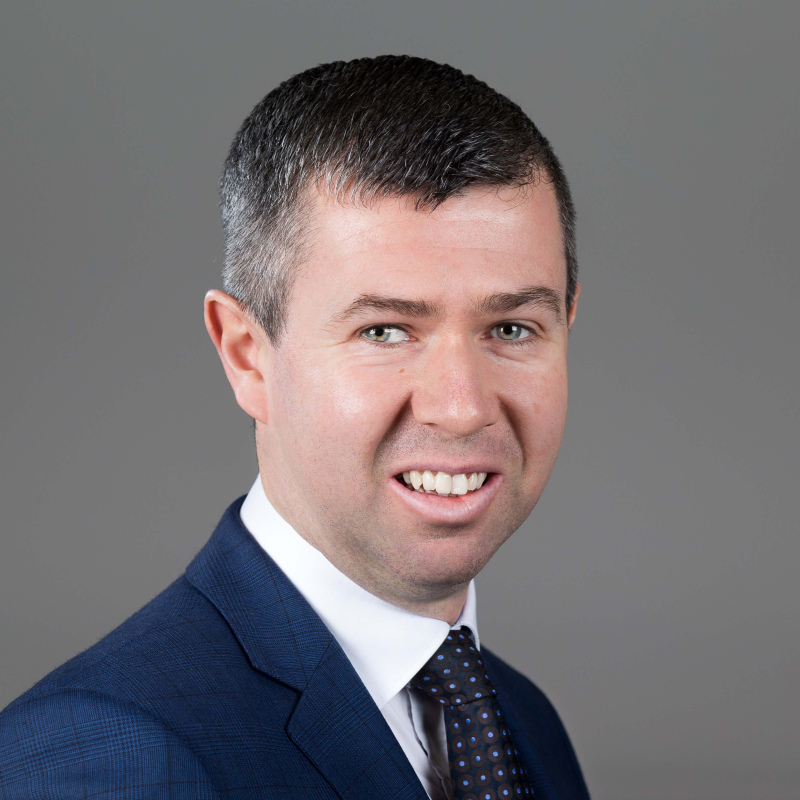 Eoin Loughnane
---
Regional Head of Finance at Castleknock Hotel & Killashee Hotel
Starting Date - March 2008
Job Outline

To control the finances of the hotel overseeing all accounting activities in the hotel and ensure the books of accounts are accurate and all statutory reporting requirements are met for both Castleknock and Killashee Hotel. A key part of my role is providing timely and accurate financial information to enable decisions to be made, from strategic decisions to day-to-day operational decisions. I see it as vital that all stakeholders' needs are met, from ensuring staff are paid, suppliers are paid and the hotel in turn is paid and cashflow is adequate to meet all these needs. I report as part of the Senior Management Team to Guy Thompson and group Chief Financial Officer, John Connolly.

My path to my current role

I joined accountancy firm Deloitte in 2003 having completed a degree in Commerce in UCD and a Masters in Accountancy from the Smurfit Business School in Blackrock. I qualified as an accountant following the completion of my contract with Deloitte in 2006. After this, I spent some time travelling in Australia where I also worked for Macquarie Bank in Sydney for a period. On returning to Ireland, I started as Financial Controller in Castleknock Hotel in March 2008 and became Regional Head of Finance at Castleknock Hotel and Killashee Hotel in June 2022.

What I like most about my job I love the fast pace and dynamic environment that is the hotel industry. It is

extremely rewarding to see a busy and well performing hotel. I enjoy working as part

of a team and have taken great satisfaction in seeing the hotel change and develop

over the last 13 years. I have also made great friends working in the hotel and the

extended hotel group and am extremely proud to say I work here.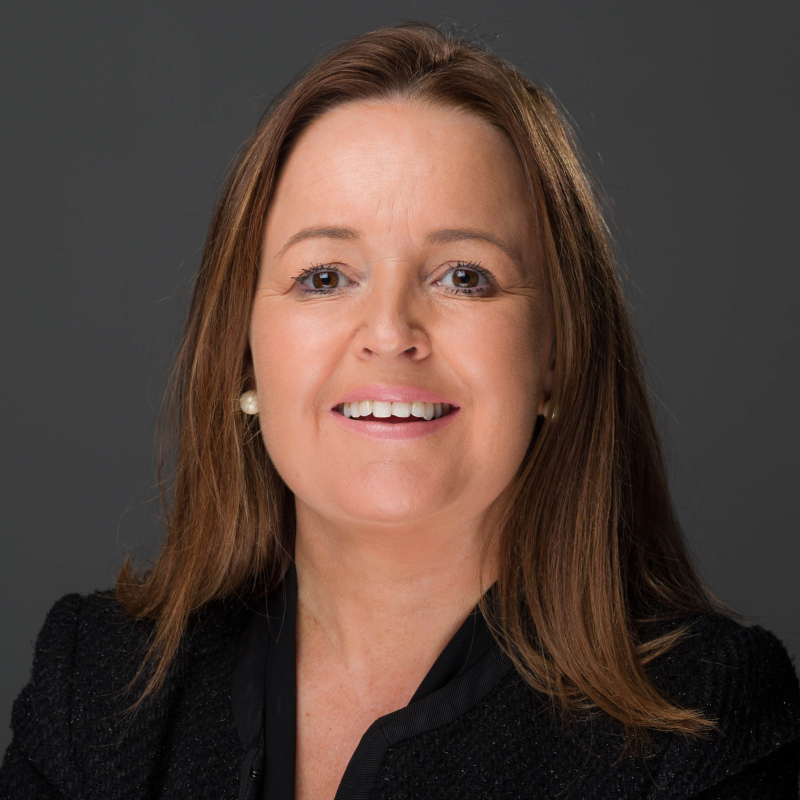 Annemarie Hayes
---
Director of Sales & Marketing
Starting Date - January 2015
Job Outline

I oversee the running of the Sales & Marketing Department within the hotel and with the help of my team. We work towards promoting the hotel to achieve sales targets and the ability to execute effectively a focused sales & marketing plan for the agreed market segments of local & global corporate, meetings, events & leisure.

My path to my current role

I have over 20 years experience working within the Sales & Marketing departments within hotels with my most recent roles were with The Johnstown Estate & Carton House. I started in Castleknock Hotel as Business Development Manager and worked within this role for 5 years until I then took over the role as Director of Sales & Marketing.

What I like most about my job

I like the fact that no two days are the same, the job is very challenging and very rewarding. I very much enjoy the sales element of the role and building relationships with clients in order to help achieve our annual budgets.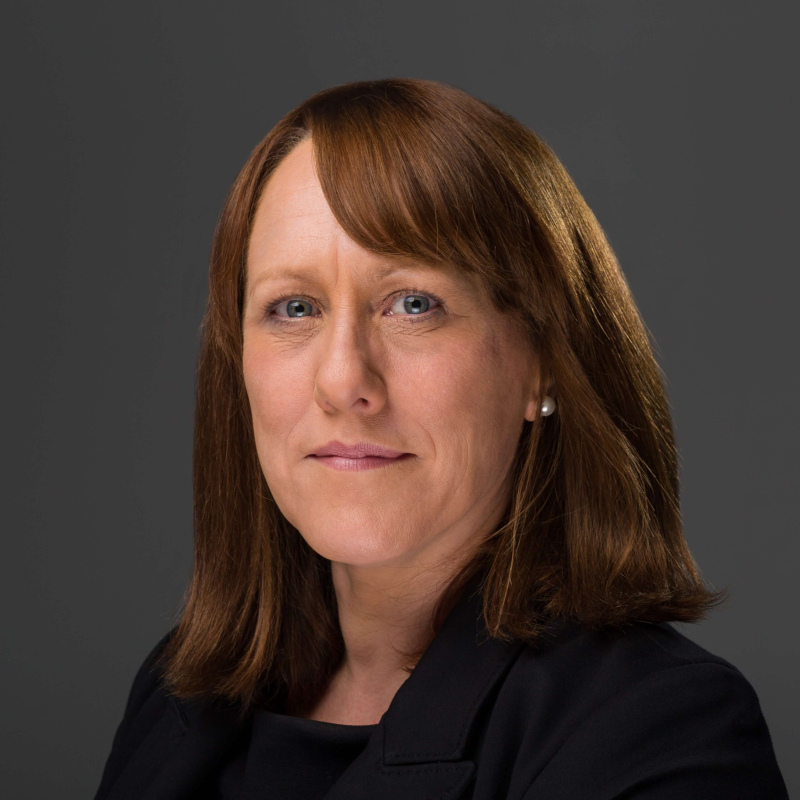 Catherine O'Rourke
---
Head of HR and People
Starting Date - July 2016
Job Outline

Overall responsibility for all aspects of Human Resources, recruitment, learning & development, culture, people, compliance, employee engagement & wellbeing and reward, uniforms, canteen, social events, HR strategy and everything else that happens on a daily basis.

My path to my current role

I have over 25 years of experience working in Hotels. I graduated in hospitality Management from TU Dublin and also in Human Resources (a few years later). My Hotel career started in the accounts department and I began a trainee manager manager programme experencing all departments. I worked my way up to Senior Manager in operations and decided to focus on HR where I moved to a HR administrator role and progressed to HR Manager.

What I like most about my job

People and hospitality! Every day is different! I enjoy the diversity of the challenges that we face daily and I find that working with such an amazing and talented team is a very rewarding role.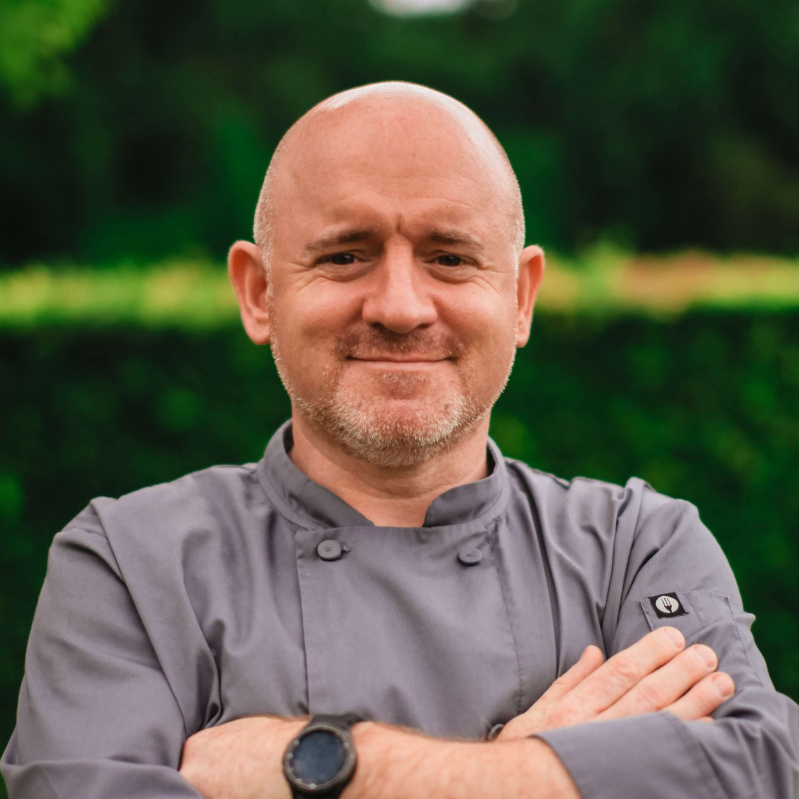 Shane O'Neill
---
Executive Chef
Starting Date - July 2023
Job Outline

Food Quality, Food Production, Food Profitability, Menu Design, Menu Evolution, Sustainability, HACCP.

My path to my current role

From summer jobs aged 14, through catering college in Athlone RTC, right up until now; I have worked in kitchens or in associated food business my entire working career. I have beem lucky to work with some incredible mentors in some incredible Restaurants, Hotels, Cafe's and Gastropubs both here in Ireland and in the UK. I have absorbed much knowledge from each of these places and I look forward to developing dishes at Castleknock Hotel with the talented team that showcase this experience.

What I like most about my job

I really enjoy talking to all the team and understanding their ideas and creative sides. I try to assist each team member's development where they can create food that everyone in the hotel can be proud to serve and customers are delighted to eat and enjoy.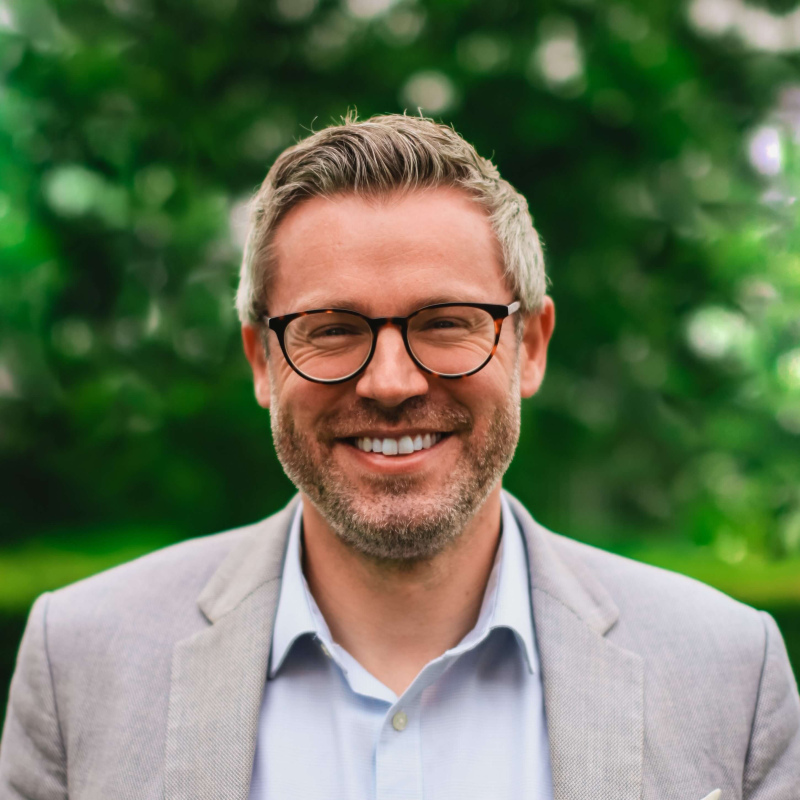 John Havel
---
Marketing Manager
Starting Date - October 2019
Job Outline

I am responsible for developing, implementing and executing strategic marketing plans for Castleknock Hotel in order to attract potential guests and retain existing ones. This includes the creation, implementation and management of online and offline marketing and advertising strategies to help drive engagement, brand profile and revenue growth. I work closely with internal and external stakeholders and responsible for brand management and corporate identity ensuring consistency of brand messages across all media.

My path to my current role

I have 10+ years of experience in the digital space working in a broad range of sectors. I gained a Postgraduate Diploma in Digital Media Production, specialising in Project Management and Global Digital Marketing, and Technology, Development and Innovation through DIT. I was shortlisted in Ireland's Best Young Entrepreneur (IBYE) Competition 'Best New Ideas Category' (2014) for The Contact Hub, a multi-channel customer service support agency providing contact centre and creative agency solutions which I worked on for 2 years before joining the hospitality industry.

What I like most about my job

There's no such thing as a typical day! It's a fast-paced environment so it's important to prioritise each day. It means I'm kept very busy - but it's amazing to work across such a diverse range of tasks. I am constantly challenged here at Castleknock Hotel, but that is part of the fun.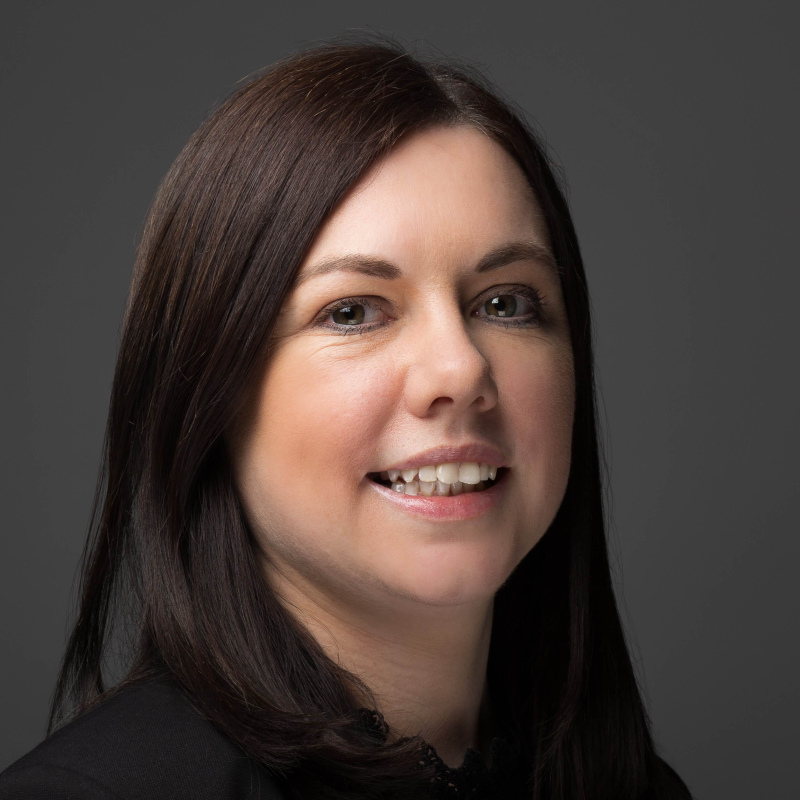 Valerie Boland
---
Revenue Manager
Starting Date - November 2005
Job Outline

Effective rooms management, maximising total room sales potential within the hotel. Managing and ensuring efficent running of the Reservations Department. Managing of all rate plans/packages. To achieve Targets and Budgets in Room Revenue, Occupancy & ADR (Average Daily Rate).

My path to my current role

Completed a Degree in Hospitality Management and started in the hotel in 2005 as a Receptionist, became Reception Manager in 2011, moved to the Reservations Department as Assistant Reservations Manager in 2015 and promoted to Revenue Manager in 2019.

What I like most about my job

Every day is different! Working as a team to make Castleknock Hotel the place to stay!