With the Easter mid-term fast approaching, we come to the time of the year where parents are left scratching their heads as to how they'll entertain the kids whilst still managing to keep their sanity intact. Breakaway trips to Dublin can be memorable for all the right reasons, and with so much going on in the month of April, we've compiled a list of the best activities for you and your family to enjoy – and they're all within a 30 minute drive of Castleknock Hotel.
Phoenix Park Rent-A-Bike
Phoenix Park Bikes are hosting an Easter Egg Hunt & Family Cycle on Sunday April 21st from 2pm to 4pm for kids over 6 years of age with capable cycling skills, with younger children allowed to join in a pull along carriage. Exploring all the Phoenix Park has to offer on this guided tour, there will be stops along the way including an Easter Egg hunt for the kids.
Pre booking is required, so visit https://www.phoenixparkbikes.com/2019/02/24/easter-egg-hunt-family-cycle/ to reserve a place for you and your family.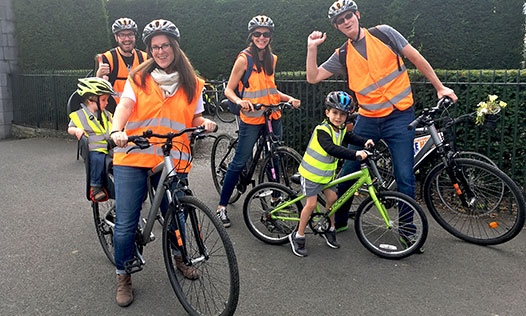 Easter Egg Hunt at Tayto Park – Sunday 21st April – 11am to 4.30pm
On Easter Sunday, Tayto Park will also be hosting an Easter Egg Hunt where kids will take part in a code breaking challenge that must be cracked in order to discover the hidden stash of chocolate eggs. After collecting their worksheets, kids will then follow the numbered signs around the zoo at various animal enclosures to complete the challenge.
Find out more info here http://www.taytopark.ie/events/easter-2019.
Dublin Zoo - Forrest Families – Saturday 13th April – 10am to 12 noon
Forest Families is a fun, hands-on family learning experience where you and your little ones (aged between 4 and 12) will discover lots about nature. Each session is different, so it is a good idea to come to all four, but individual sessions can be booked too! You can learn about trees, biodiversity, pollinators and birds in the natural haven of the Wild Space in Dublin Zoo. The session that falls over the Easter Break is 'Beautiful Birds', where attendees will receive a bird ID book, have facilitation from an expert teacher, and have lots of follow up activities to do in your local park.
To find out about the full Forrest Family programme, or to book a specific date, visit https://dublinzoo.digitickets.co.uk/event-tickets/19317?catID=926.
Dublin Zoo – Junior Easter Workshops – Wed 24th & Thur 25th April – 10am to 2.30pm
If the Forrest Families doesn't tickle your fancy, the Dublin Zoo's Junior Easter Workshops may just do the trick. Children aged between 6 and 12 years are invited to come along and engage in one of the Zoo's day workshops, where they can learn about the zoo's animals and native species, and make some new friends along the way.
To find out more and book your tickets, visit https://dublinzoo.digitickets.co.uk/event-tickets/20907?catID=926.
The National Wax Museum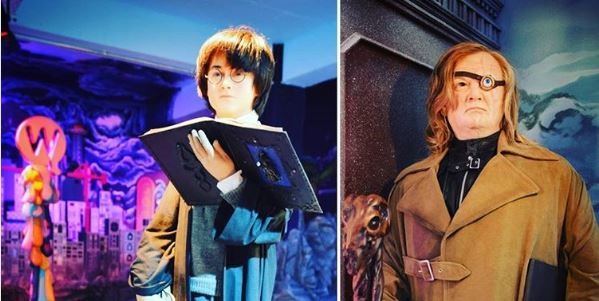 The newly located and reinvented National Wax Museum is a fun and interactive experience for all ages. The attraction gives an overview of Irish history through the Bronze Age up to present day, and all the significant national events that happened in between. The 'Chamber of Horrors' is also sure to give you a few frights along the way. Learn about everything from how the body works to how the solar system works in the Science and Discovery Zone. Like any wax museum, this is also your chance to get up close and personal to the biggest stars in TV, film and music – and get some memorable photos along the way. There is even something for the little ones as they can meet all the biggest children's characters in the Kids Zone, and everyone can experience an exciting Virtual Reality adventure along the way.
Visit https://www.waxmuseumplus.ie/ to find out more.
With all of the above taking place within a 30 minute drive from the Castleknock Hotel, we are the perfect place to stay to provide you with the space and ambiance of the countryside where you can relax and unwind, whilst still remaining close to the heartbeat of the city.
To see our family staycation packages and availability over the Easter midterm, click here.